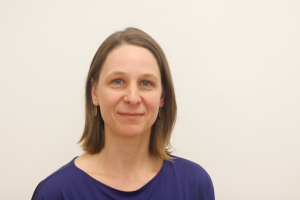 I have been a Pilates instructor since 2001. I was first introduced to Pilates through modern dance training. During my professional dance career, teaching Pilates and practicing Pilates kept my body balanced and injury free. The dance world also exposed me to other complementary movement methods like Feldenkrais, the Alexander technique, the Klein technique and Yoga, all of which  give me a more holistic understanding of movement and body dynamics. 

I received my first teacher training with Pilates veteran Franh Lehen at Groundfloor Exercise in Manhattan, and taught there for three years. In 2005 I received full apparatus Pilates certification at Kane School of Core Integration, where I studied with Kelly Kane. I owned Indigo Studio in the South Slope from 2005 to 2016 and had a great run. While owning Indigo I enjoyed mentoring, training and certifying teachers. As my life transitioned from professional dancer to mother of two kids, having my work set up as private practice and focusing on one-on-one training become a better fit. Over many years of teaching I have had the great privilege of working with a diverse clientele including children, teenagers, dancers, athletes, seniors and clients recovering from injuries or health conditions. Working with such a broad population continually inspires me to deepen my knowledge.
I have attended workshops including
Pre/Post-natal Pilates

Pilates for Osteoporosis

Hip and Knee injuries

Scoliosis

Spinal Conditions

Cancer Patients

Multiple Sclerosis and others
Currently I find inspiration in somatic movement through taking sessions with practitioner Michelle Cohen.

I am originally from Slovenia where my dance training and career began. I graduated from the National Music and Ballet Conservatory in Ljubljana with honors and at age 18 joined the Slovenian National Ballet. In 1997 I came to NYC to study at the renowned Merce Cunningham Studio where I received a scholarship and pursued my dream of studying modern dance and choreography. I have danced with many New York choreographers, and had my own dance company.

As a side note, in case you don't know about my tiny country, Slovenia is in central Europe. Slovenians are passionate skiers on the sunny side of the Alps.  I grow up in a family of skiers and trained to ski in my youth; I continue to love the sport.
I live in Brooklyn with my skiing, cycling, hiking-enthusiast husband and our two daughters.